Buy Dutch sweets online
Are you a real sweetie? And do you long for a delicious Haribo licorice or maybe Katja monkey heads, but are you abroad? Then it becomes difficult to get your favorite Dutch sweets. But with the help of Real Dutch Food, you order everything you feel like. Want to know more about our possibilities? Read more.
Why should you buy Dutch sweets online?
Maybe you live abroad and miss your favorite candy a lot. That is annoying, because often typical Dutch brands are not available abroad. Fortunately, we offer the solution. At Real Dutch Food you can order online in our online supermarket. The range of Dutch sweets is very extensive and deep, we have more than 250 varieties candy. So don't worry about your favorite sweets anymore, because in no time you can enjoy yourself!
How about Verkade chocolate bars, Haribo licorice or Wilhelmina mints? All this Dutch candy is hardly available in foreign supermarkets. So if you really can't live without it, you can buy your favorite Dutch sweets and other typical Dutch products easily and quickly at Real Dutch Food.
How does buying sweets work online?
Is it a big effort to buy your favorite candy online? The answer is simple: no! On our online store you can select your desired candy bags and easily add them to the shopping cart. It is also possible to order the products per piece, so you are never obliged to buy a large package. Have you placed the desired products in the shopping cart? Then it's time to place your order.
Also, don't worry about the payment. This is done via our webshop and is completely safe. We use iDeal and (international) bank transfer as a means of payment, so you do not need difficult bank details or special cards. If the payment is successful, we will start with your order. We pack the groceries and Dutch candy firmly for you and send it to your address abroad.
Where do we deliver?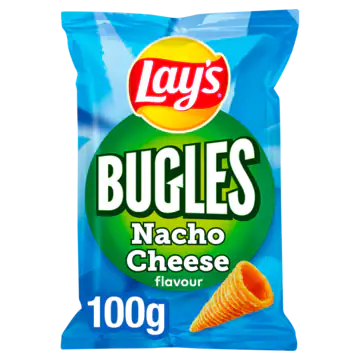 Are you on holiday in Japan or are you currently in Mexico? It doesn't matter, because we ship our products worldwide. anywhere in the world you can easily buy the Dutch sweets in get your property. By the way, did you know that licorice is most commonly eaten in the Netherlands and that even foreigners bring liquorice from the Netherlands as a souvenir? So you certainly don't have to be embarrassed if you miss your favorite Dutch licorice!
Why choose Real Dutch Food?
Do we still have to persuade you? We are happy to do this. Did you know that you can often benefit from various advantages with us? You can think of the advantage packaging and stack discounts. But we also regularly have promotions and offers that you can take advantage of. Do you want to make direct use of our discounts on Dutch groceries? Then sign up for the newsletter and you can buy your candy online at a discount! You will then receive a 5% discount on all future orders and with every order you will receive loyalty points again. With these loyalty points you can also save for attractive discounts.
Do you have any questions?
Do you have questions about buying sweets online or do you want more information about shipping and / or delivery? Feel free to contact us contact on. We are happy to help you!
Order directly online
A selection from our range
€

4.29 (

€

4.68 incl. VAT)