Order Dutch food in Sydney
Do you live in Sydney and are you looking for a web shop where you can order your favorite Dutch food in Sydney? Then you're at the right place at Real Dutch Food, because it's the web shop for all your favorite Dutch products. All our products can be shipped worldwide, thus also to Sydney. Not only do we have an assortment with more than 3200 products, but also well−known brands (like Jumbo) can be found in our product range. So you can decide wether you want to order dutch groceries from top brands or cheaper brands if you just want to save some extra money. So pick the Dutch food that you like and have them delivered in Sydney.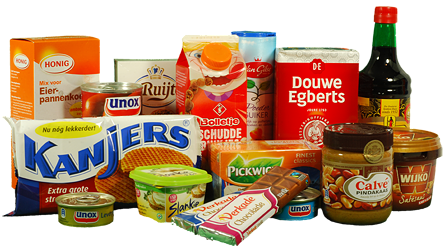 Are you missing the typical Dutch food in Sydney?
Real Dutch Food mainly focuses on people who are living and working abroad, including Sydney of course. For these people, it is difficult to order or buy the most favorite Dutch products. For example, think about the Venco liquorice, Douwe Egberts coffee, Bolletje rusks and De Ruijter mashed mice. So if you can not live without your favorite Dutch supermarket products, you can order your Dutch food in Sydney at our online store of Real Dutch Food. We will do the shopping for you, pack it in firmly and send it to your address in Sydney.
Reasons to buy Dutch Food in Sydney
Not only do we do the shopping for you, so you don't need to ask your friends or family to buy the Dutch groceries and send them to Sydney. But you can also take advantage of many other benefits. This allows you to start immediately register yourself for our newsletter. But you can also make use of our volume discount, regular offers and other promotions. All orders we can ship worldwide. So if you live in Calgary, Chicago or Sydney, you will have your favorite Dutch products quickly at home.
How does it work
Quite easy, in our online store you can order your favorite Dutch food and products. We will carefully pack it for you (in a sturdy packaging, of course) and send it to the desired address in Sydney. We need a few days to complete your order and then we'll hand it over to the relevant delivery service. Within a few days or weeks (depending on the delivery service), you can receive your order with your desired Dutch products. The shipping costs are starting from € 72.75.
Shop now