Order Dutch food in Chicago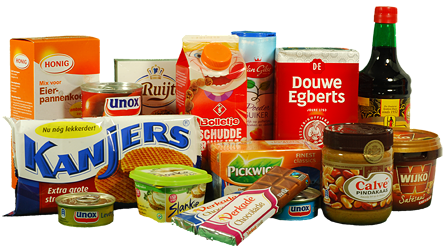 Are you looking for a webshop and do you want to order Dutch food in Chicago? Then you're in the right place at Real Dutch Food, because that's the online store for all your favorite Dutch groceries. All our Dutch Food products are shipped worldwide, including to Chicago. We not only have a wide range of more than 3200 products, but also well-known brands (such as Jumbo) can be found in our product range. So you can choose whether you want to order Dutch food from top brands or cheaper brands if you just want to save some extra money. Something for everyone and ideal to have your favorite products delivered to Chicago.
Do you miss the typical Dutch products?
Real Dutch Food mainly focuses on people who live and work abroad, of course also in Chicago. For these people it is difficult to order or buy the most favorite Dutch food in Chicagoe. Think of the Van Gilse pour syrup, Douwe Egberts coffee, De Ruijtersprinkles and Calvé peanut butter. So if you can't live without your favorite Dutch supermarket products, order your Dutch products in real Dutch Food's online store. We do the shopping for you, pack it tightly and send it to your address in Chicago.
Reasons to order Dutch food in Chicago?
We don't just do the shopping for you, so you don't have to ask your friends or family to buy the Dutch groceries and send them to Chicago. But you can also take advantage of many other benefits. This allows you to subscribe directly to our newsletter. Then you first get all our offers and promotions. We can ship all orders worldwide. So whether you live in Calgary, Melbourne or Chicago, you'll soon have your favorite Dutch food in your home.
How does it work?
Very simple, in our online store you can order your favorite Dutch dishes and products. We pack it carefully for you (of course in a sturdy package) and send the Dutch food to the desired address in Chicago. We need a few days to complete your order and then we hand it over to the relevant delivery service. Within a few days or weeks (depending on the delivery service) you can receive your order with your desired Dutch products. Shipping starts from €39.99
[/section]