Enjoy Dutch food in Melbourne
Do you live abroad and are you looking for a safe website where you can order your favorite Dutch food? Here at Real Dutch Food we ship the most famous, tastiest & requested Dutch products to customers all over the world. If you're looking for Dutch food in Melbourne – we're here to provide you with your favourite items.
All our products can be shipped worldwide, our range consists of more than 3200 products. Including well-known A-brands and private labels such as Jumbo. We choose the best products and sell them worldwide. Read on for more information or scroll down to discover your favorite Dutch products.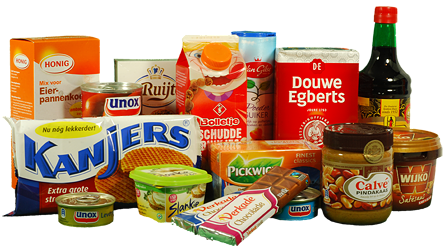 Do you miss the typical Dutch food?
Here at Real Dutch Food, our focus is mainly on expats, people who live and work abroad. Every month, customers order and enjoy their Dutch food in Melbourne. A few examples of products that are ordered are Venco licorice, Douwe Egberts coffee, Bolletje rusk and De Ruijter mice.
Once you're in love with Dutch foods and you can't avoid craving them all the time, there's no other option but to import your favorites — so you can finally enjoy your favorite Dutch food in Melbourne.
Reasons to buy Dutch food in Melbourne
Not only do we do the shopping for you, but you also benefit from various other benefits. You no longer have to ask your family members to buy groceries, pack and arrange customs procedures. Simply order online and let us do the heavy lifting, while at the same time saving on shipping costs thanks to our contracts with the shipping companies.
If you are interested in our products and services, please sign up for our newsletter. You will receive a monthly email with information about quantity discounts, offers and other news.
How does it work?
How does ordering and enjoying your favorite Dutch food in Melbourne work? Wait, I probably don't need to tell you the latter – you get the idea! Ordering your favorite Dutch food is very easy. Discover the products you like best by navigating to the store at the top, filter by category from there – you will quickly find the tastiest Dutch products!
After you have added everything you want to your shopping cart – you can proceed to the checkout, fill in all the correct details – complete the transaction and wait for the moment you have been waiting for for so long. You, enjoying your favorite Dutch food in Melbourne. Find your favorite Dutch food and order today! We generally ship your order within 2/5 working days.
Shop now